Review and Analysis of Anfibio Delta MX Packraft
Do you know this amazing thought "that's the ideal piece of equipment I just got"? You have it whenever you find something that not only matches all the parameters you have in mind, for a specific use case, but also when it outperforms all the competition by a large margin. I had this exact thought when I found Delta MX, and it only got stronger after a successful expedition.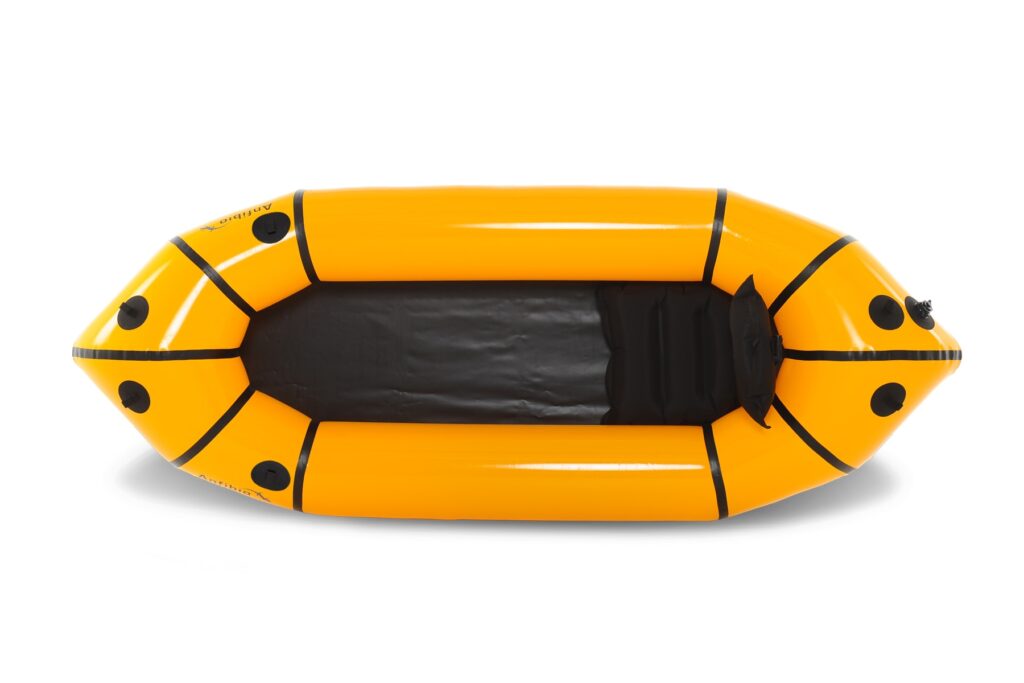 As usual with my expeditions, I need stuff that is ultralight and robust. These two seemingly contradictory goals are ideally met in Delta MX. This boat is very light: while being able to handle whitewater rivers (as shown by several paddlers), it weights 1610 grams – that's very very low. At the same time, it is robust. I personally tested it during the 2022 expedition to a very remote plateau called the Anabar Plateau, located on the border of northern Yakutia and Taimyr, at the northernmost boundary of the Central Siberian Plateua. I first carried the boat for around a week, across dense taiga and then vast tundra plateaus. Then, I reached the Kotuykan river – an extremely remote river that is also famous for its beauty. I paddled more than 400 km of that river, and I encountered many rapids of difficulty to III. Some rapids came as a surprise*. I hit the stones countless times, the boat suffered a lot – nothing really broke down, except for several punctures in the floor, that I was always able to rapidly patch up with Anfibio's efficient LifePatch. I got these punctures when rushing over shallow places with lots of hard rocks, while sitting on my luggage, which just makes the floor particularly vulnerable. To minimize weight, I use of of my drybags as a seat (the one packed with stuff that is least affected if it gets wet).
*To those who may think that my planning was bad, because I did not know about the rapid before – Kotuykan is an extremely remote river, I was paddling a very long stretch, which was maybe done several times before – it's very hard and often impossible to find information about such rivers beforehand. Well, that's one of the characteristics of exploratory mountaineering, which makes it so interesting :-).
Delta is also quite spatious, I was able to use it easily with equipment and food for a 3-4 week expedition. It's also small when packed. In general, I had no trouble when packing or repacking during the expedition.
As usual with Anfibio packrafts, they're extremely modular, so you can add a lot of features and goodies, such as a fin, a dedicated seat, etc.. I don't use them because I prefer low weight above anything, but if your expeditions do not involve long treks, and you want some more comfort, then it's another big advantage of this packraft.
Overall, Anfibio Delta MX is an extraordinary lightweight packraft, fully recommended for an expedition or trip that takes you anywhere from secure lake crossings to paddling extensive stretches of rivers with up to III rapids (assuming you have the right experience to tackle such spots in that kind of a boat, of course).

Anfibio Delta MX vs. Anfibio Rebel 2K
In addition to Delta MX, I've also used Rebel 2K, you can read the associated review here. The question is, which one is better?

It really depends on what you prefer: weight reductions or more comfort. Both Delta MX and Rebel 2K come with the same material for the main packraft body, so robustness wise, they're the same, except for the floor.
A crucial difference is Rebel's stronger floor and the presence of spray deck: Rebel 2K has it while Delta MX does not. This makes Rebel 2K weight 2055 grams (listed weight) as opposed to Delta's 1610 grams (listed weight). So it really depends on you: do you want to have more comfort with the deck and somewhat stronger floor, at the cost of additional 400+ grams, or do you really want to save as much weight as possible?
In terms of buoyancy, Rebel2K has better specs and is more reliable in bigger water, while Delta MX has a larger interior.
Personally, I think these two boats are a bit complementary and have slightly different use cases. I take Delta MX if my expedition first requires an extensive distance to be covered on foot, say, more than 5 days (just an example number). That's really because I'll have to carry each gram for that whole period. Moreveor, I definitely take Delta if the river part is not too long. However, if I need to carry everything for just some short distance (say, 1-3 days), and the river to be paddled is long and full of whitewater parts, then I'd probably go for Rebel 2k: the additional weight for the deck would be justified in such a case.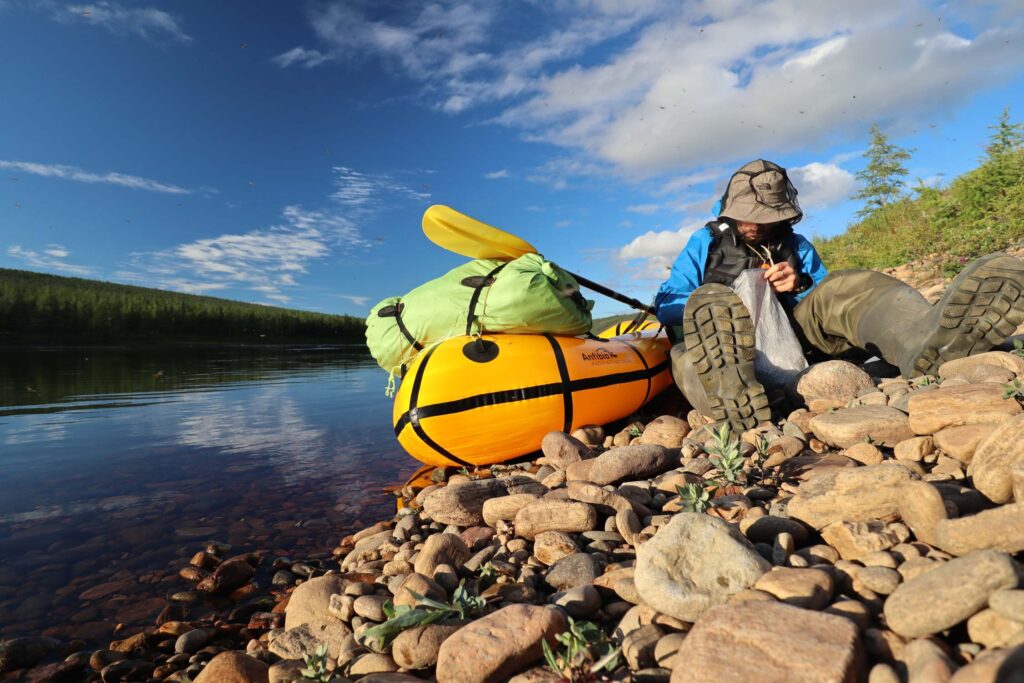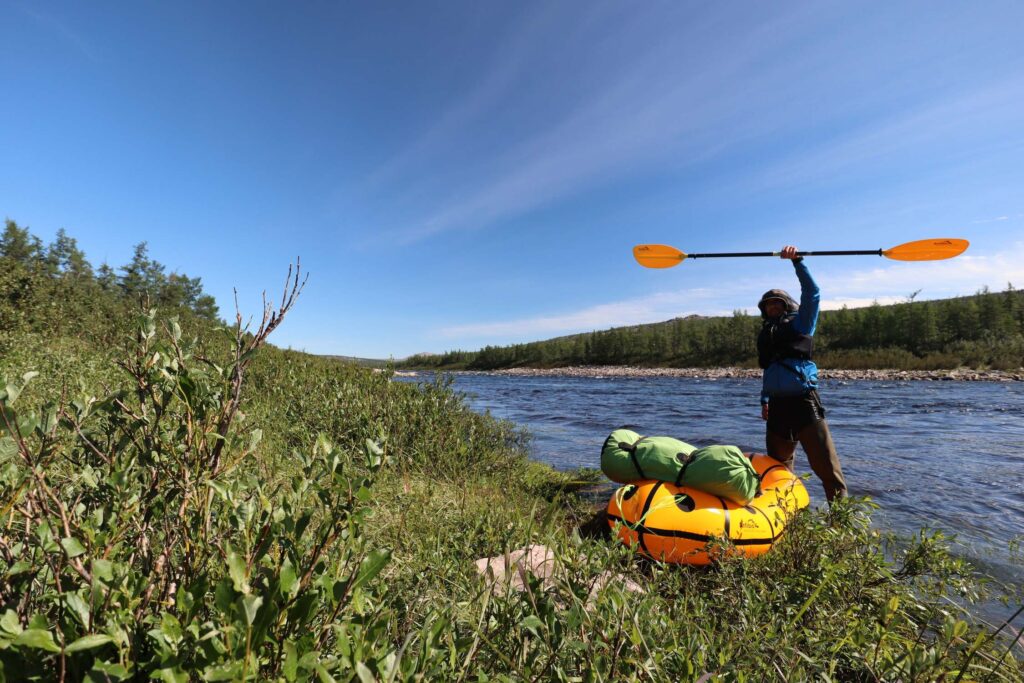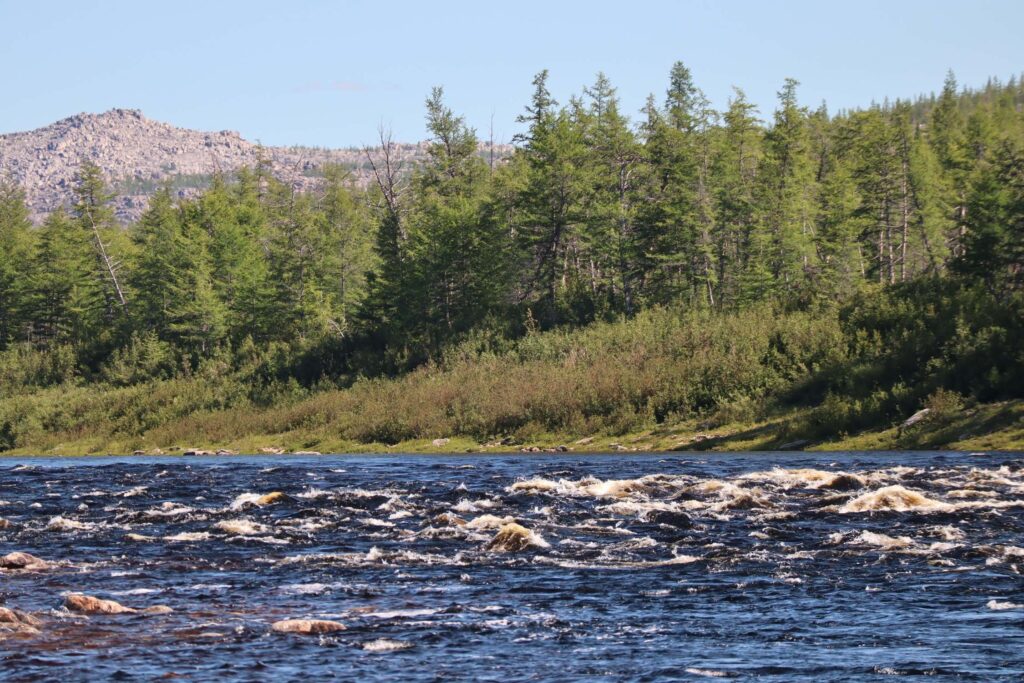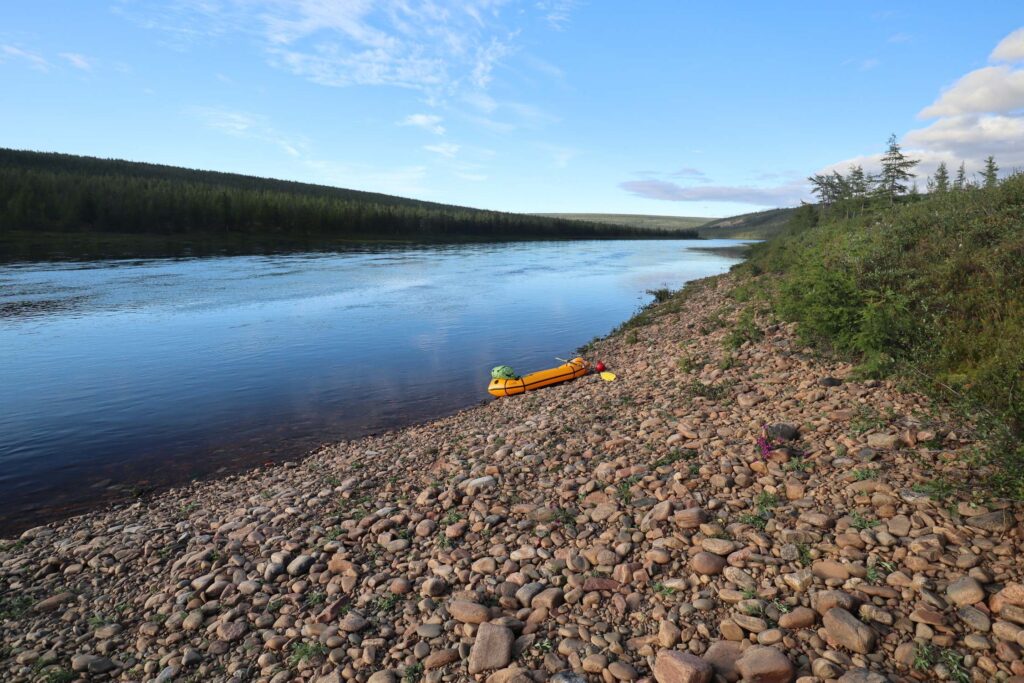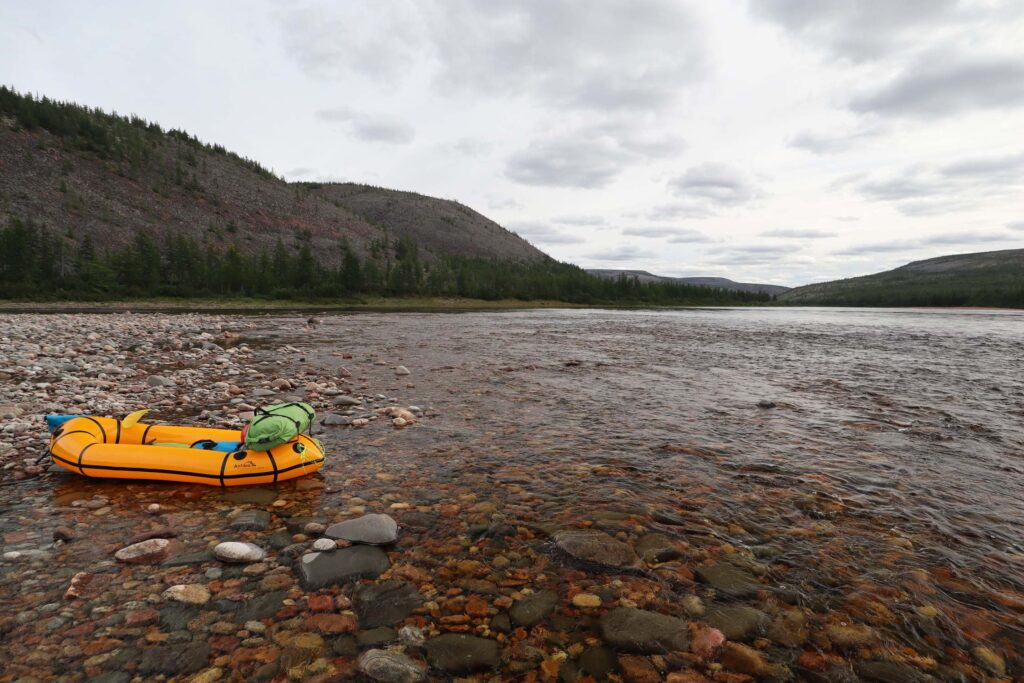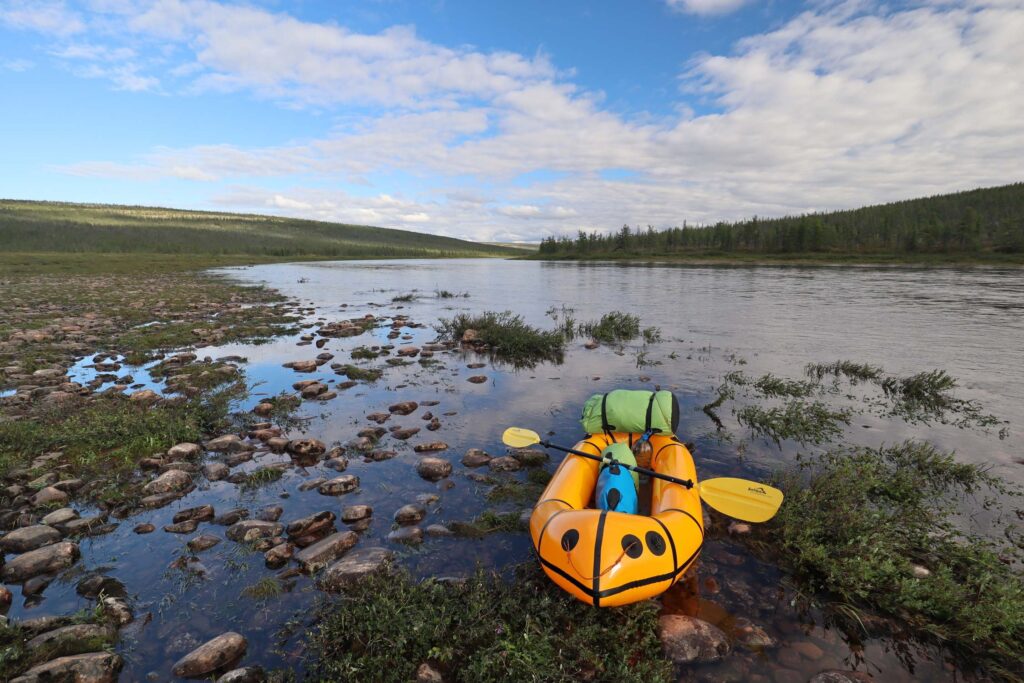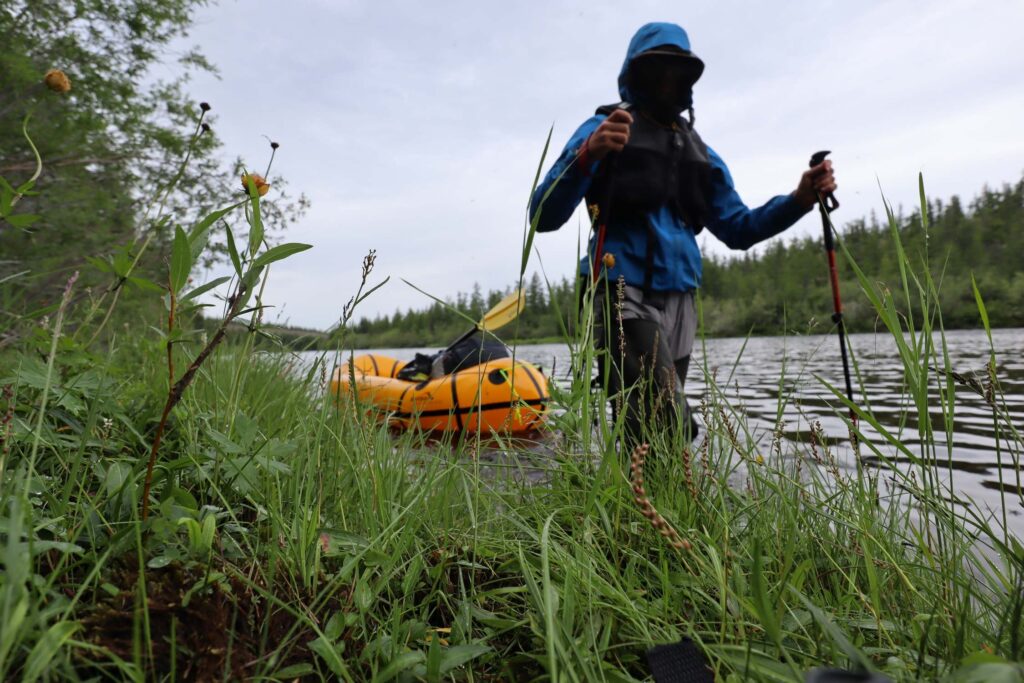 More information is available on the product website, you can get there using this link, or another one here.