Samotne (koniec grudnia) wejście na Elbrus zimą, 2017.
Зимнее одиночное восхождение на Эльбрус, Конец декабря, 2017.

General information and highlights:
I decided to climb Ebrus solo in winter for my birthday that takes place on 30th December.
The goal was to climb it really fast, after Christmas but before New Year's Eve.
The whole expedition ultimately took 2.5 days (from and back to the airport in the Mineralne Vody).
A standard amount of time to climb Elbrus is one week (in summer).
I had close to zero acclimatization.
During each of six successive days before the expedition, I slept no more than 3-4 hours, including the night before the climb (due to the research workload and other factors).
I climbed in a "standard" style, by pushing on foot from the refuge Priut at around 4100 meters. The summit is at 5642 meters.
Despite severe lack of sleep, I was very efficient up to around 4700 meters. Above that, the lack of acclimatization set in. My walking rate decreased significantly, and I was able to summit late in the afternoon.

Location of the peak:



Photos from the top: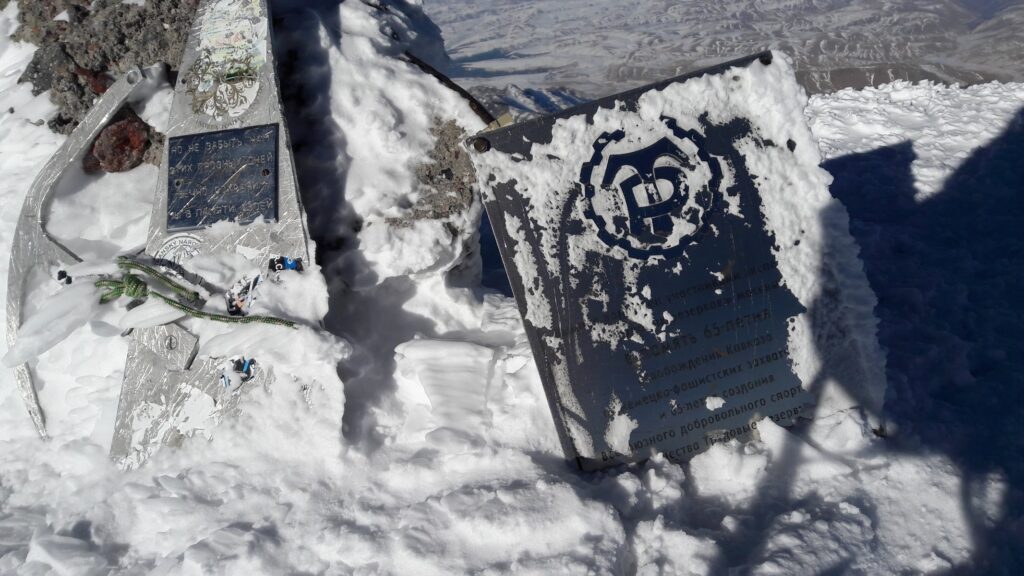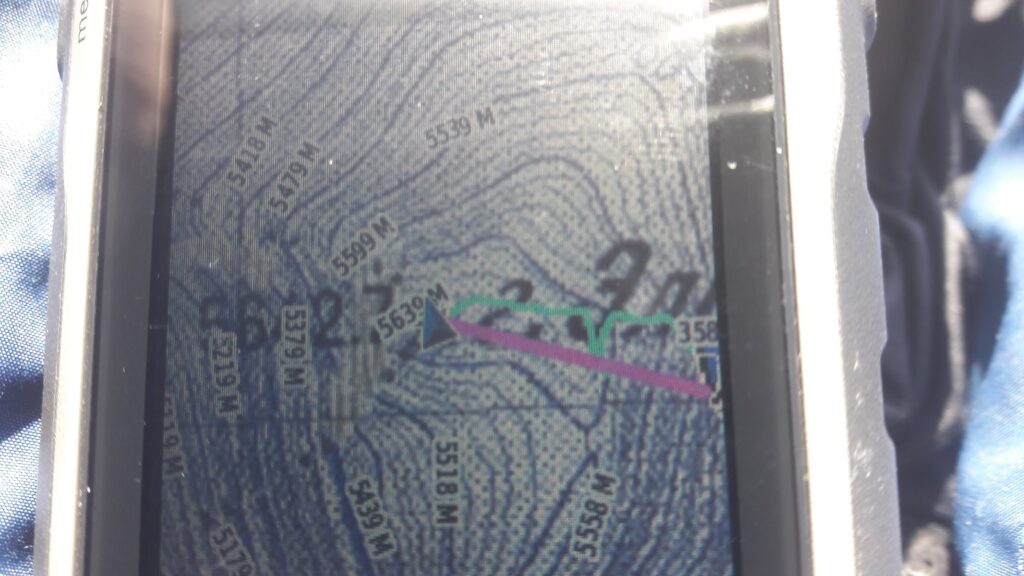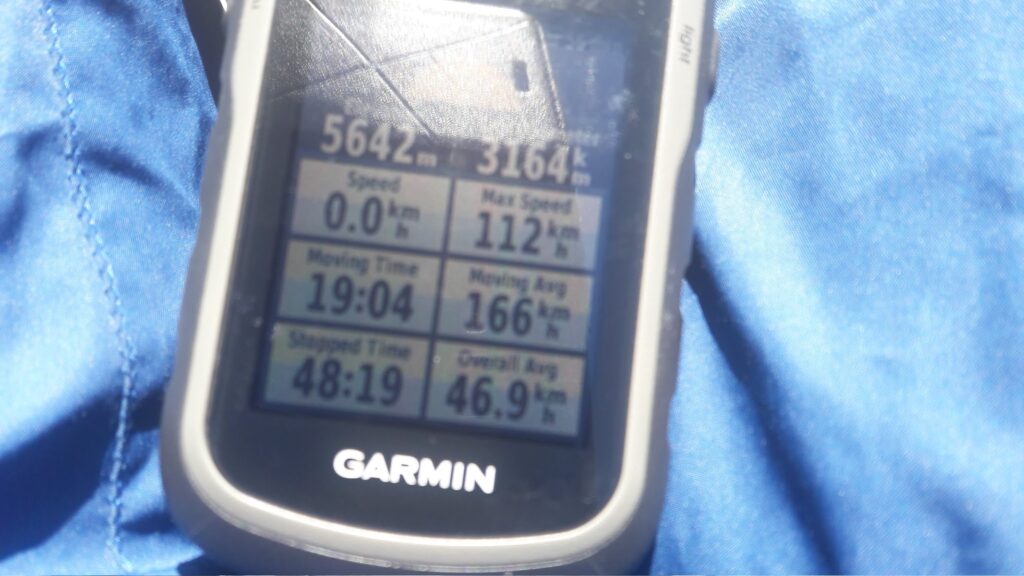 Acclimatization: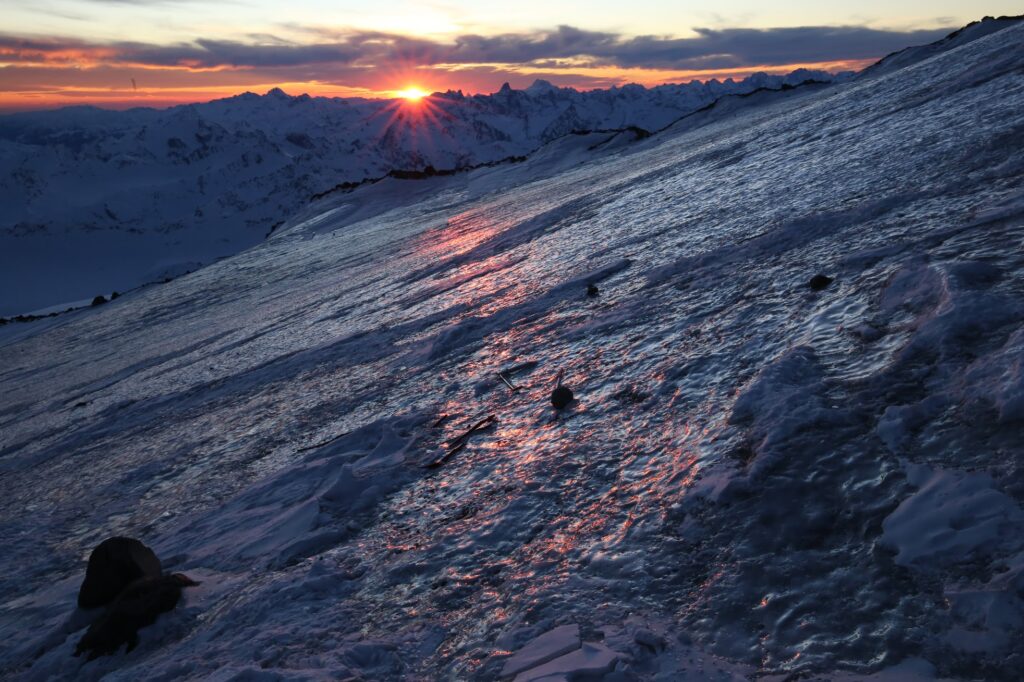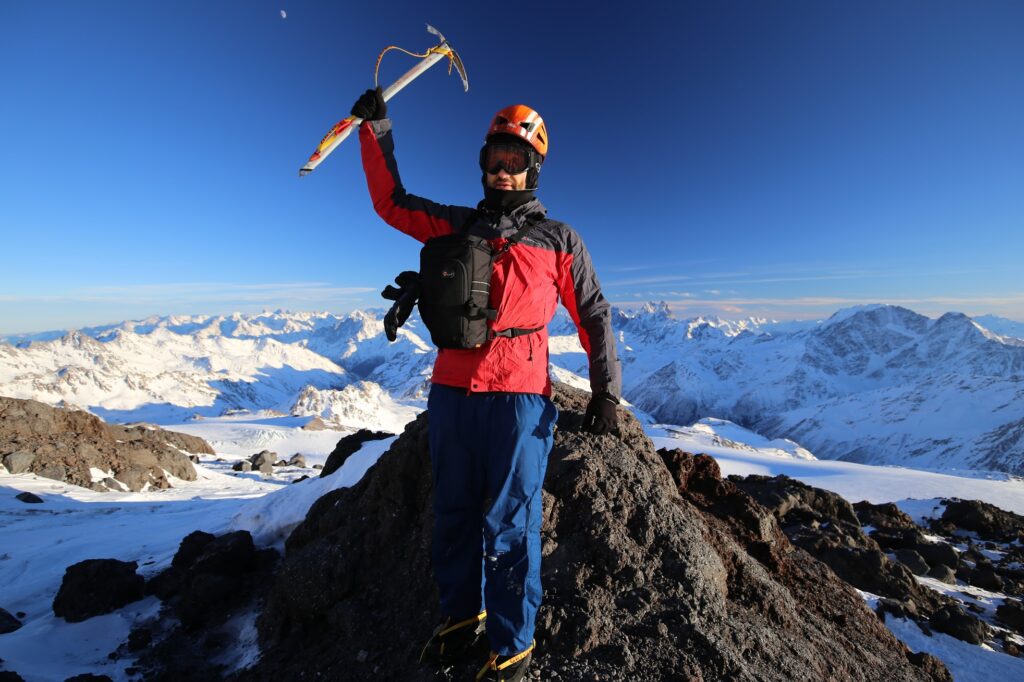 The famous Barrels: