Samotna zimowa ekspedycja w Góry Momskie 2019, styczeń. Pierwsze zimowe wejście na najwyższy (nienazwany) szczyt w Górach Momskich.
Зимняя экспедиция в Момские горы 2019, соло, январь. Первое зимнее восхождение на самую высокую (неназванную) вершину в Момских горах (Якутия).


Dedicated photo galleries are at the bottom of the page

General information and highlights:
The first winter ascent (January) of the highest (unnamed) peak in Momsky Mountains (Yakutia); the altitude of the peak is 2480m.
It was a solo climb; approaching the central massif was done on old Soviet snowmobiles "burans".
The peak is so little known and isolated that I could not find even a single photo before the expedition.
It was also probably the first winter exploration of the only glaciated part of the Momsky Mountains.
The distance from the peak to the nearest village: over a 100km.
Temperatures in valleys: down to -55 C. Temperatures while climbing: down to -40 C.
I climbed the peak through its north-east face; the climb was somehow technical (slopes up to ≈60 degrees).


Location of the highest peak: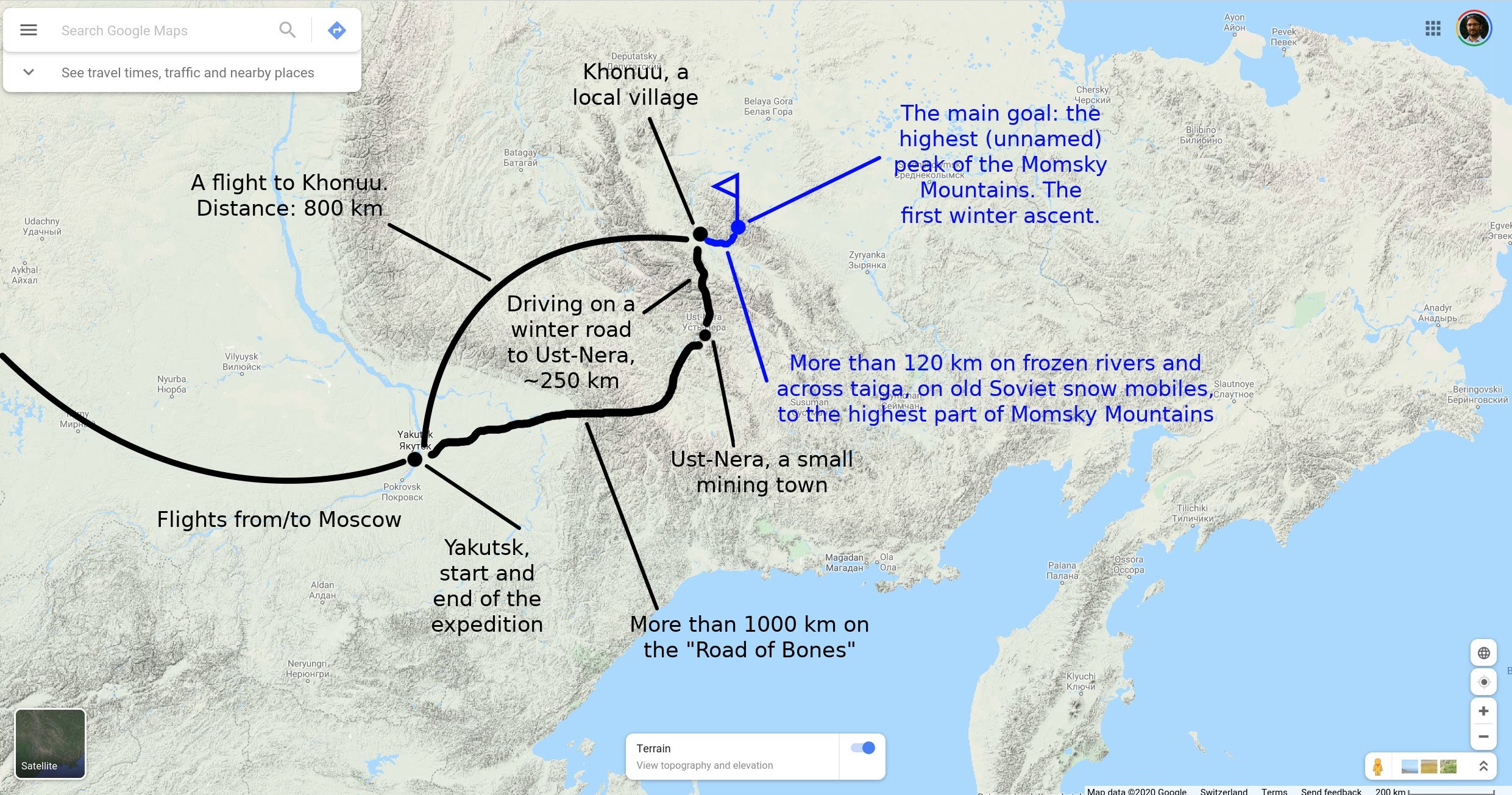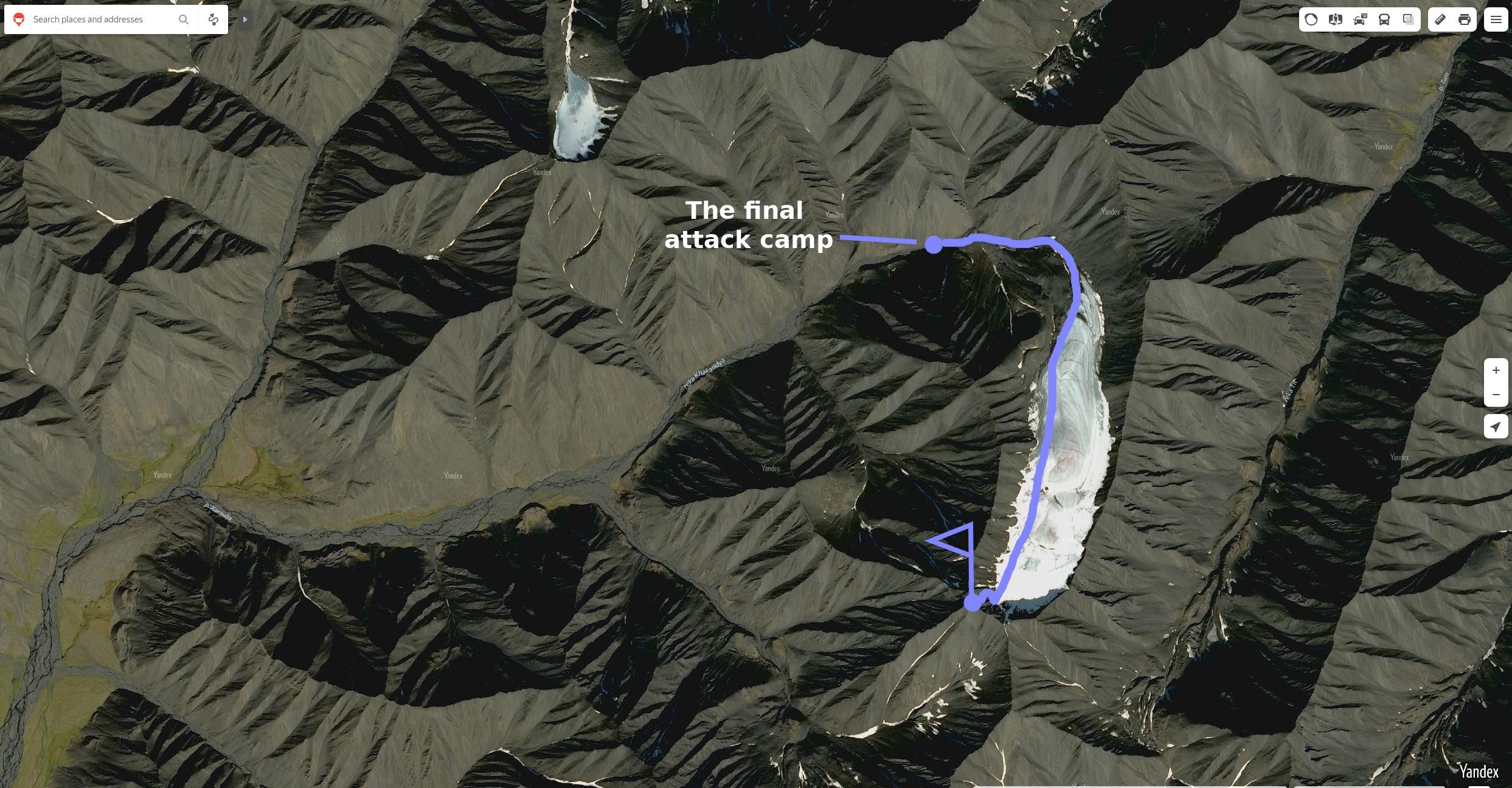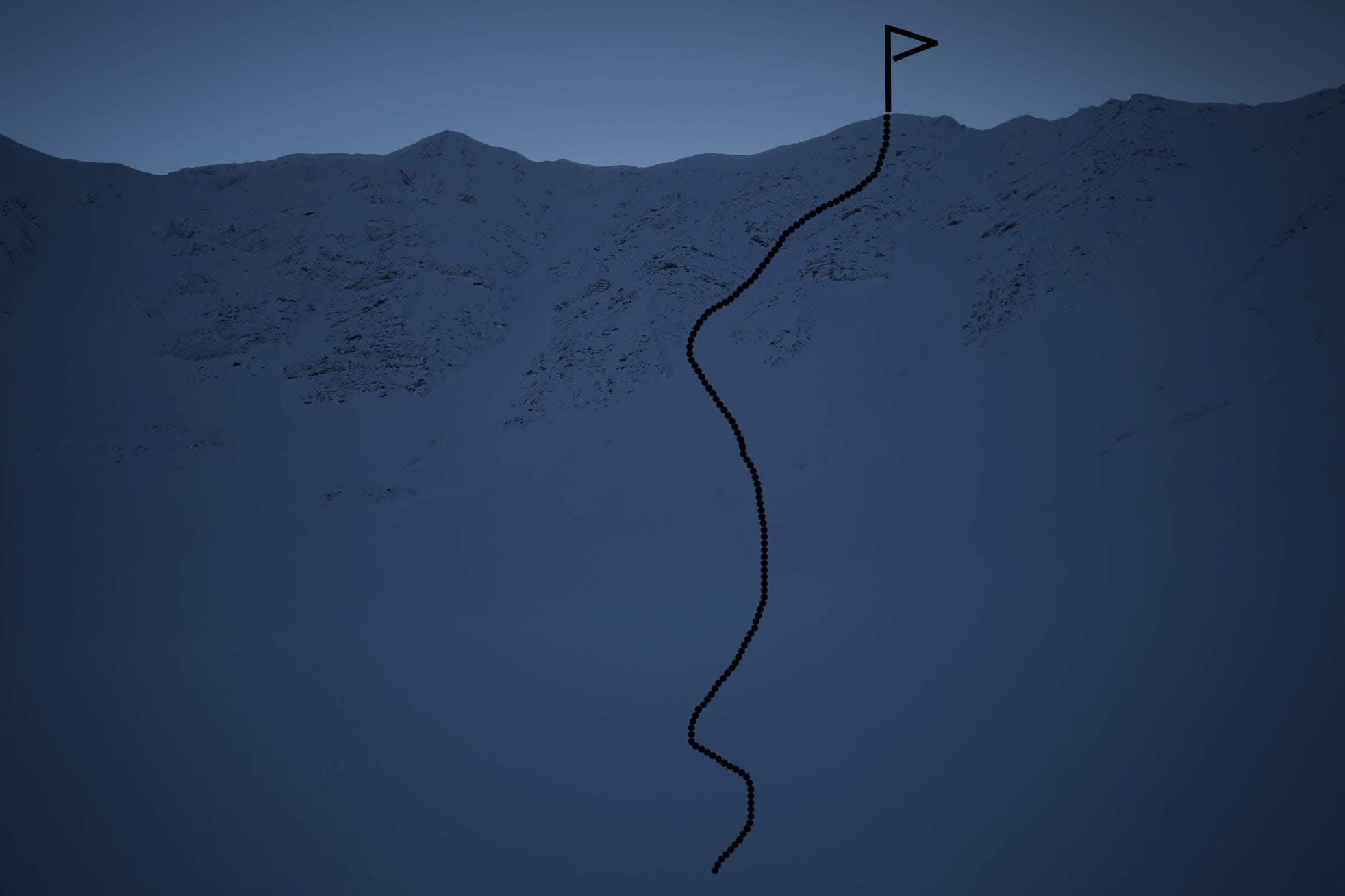 Special thanks to / Podziękowania dla / Большое спасибо к …
Серафим из Хонуу, за большую помощь и гостеприимство.
Алек водитель, для большой силы и мастерства!
Дима водитель, за поддержку.
Водители, которые отвезли меня из Хонуу в Якутск.
Father Maros and Peter from Yakutsk, for never-ending hospitality.
Анатолий Алексеев, за его обычную помощь и поддержку!
Bolot Bochkarev from VisitYakutia for logistics help.

La Sportiva (https://www.lasportiva.com/) for top quality, extremely warm, versatile, and very light expedition boots.
Roberts (https://roberts.pl/index.php?l=en&p=_katalog) for best quality, ultrawarm & ultralight down clothes and equipment.
Rafał Król (https://expeditions.pl) for a lot of insightful equipment knowledge.
Piotr Sztaba, Waldek Niemiec, Wojtek Malawski, Andrzej Maciata (https://kilimanjaro.com.pl) for climbing, touring, and avalanche training sessions.


Selected videos: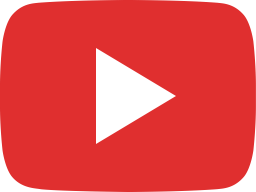 Momsky Mountains Expedition 2019: On top of the highest summit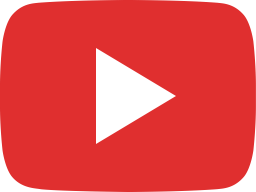 Momsky Mountains Expedition 2019: The first of dozen repairs.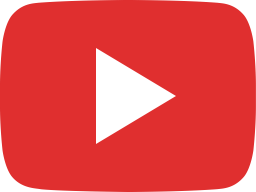 Momsky Mountains Expedition 2019: At a hunter cottage deep in the mountains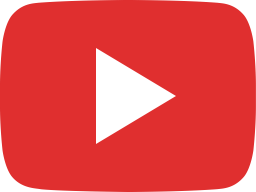 Momsky Mountains Expedition 2019: Alek and his snowmobile



Selected photos: