Review and Analysis of Robert's Down Clothes and Equipment

Introduction
The landmark of Robert's is its down clothes and any down equipment. Why are they unique and different from the competition? Each aspect, be it warmth, low weight, quality, durability, adjustability, or functionality, is unmatched by any other product from any competition that I know of.

The main application of these clothes and equipment is cold protection. During my expeditions, depending on the expedition profile, I used many variants of Robert's down equipment (all bought by myself). All the following items are "custom" variants of standard Robert's products, with various modifications requested by me for the purpose of tacking some special specific conditions. This includes:

– Ultralight down jacket, as an emergency piece of clothing when it gets chilly during long treks in summer and autumn. My jacket is based on the Neutron Plus model, that you can check under this link. My requested changes were related to a slight weight decrease.

– Mid weight down jacket, the "workhorse" of all my winter expeditions: the basic down clothing, very light and yet exceptionally warm. It's described in a dedicated separate article, here. It is based on the Antares model, with modifications making my jacket (1) warmer, (2) stronger, and (3) lighter. This was achieved by, for example, modifications to the seams, making them fully cold proof.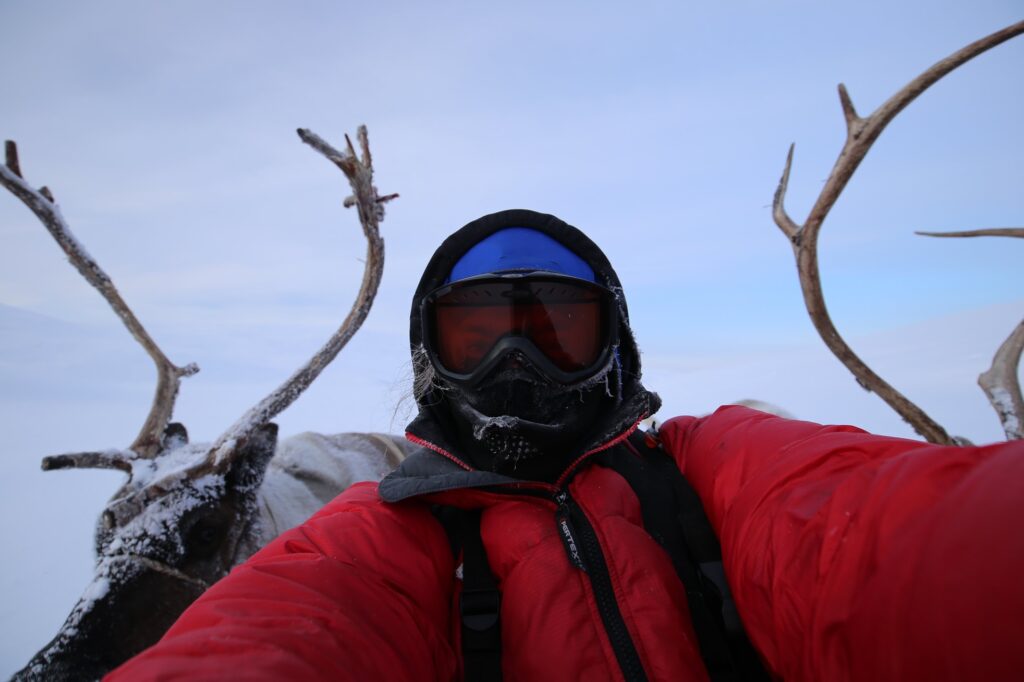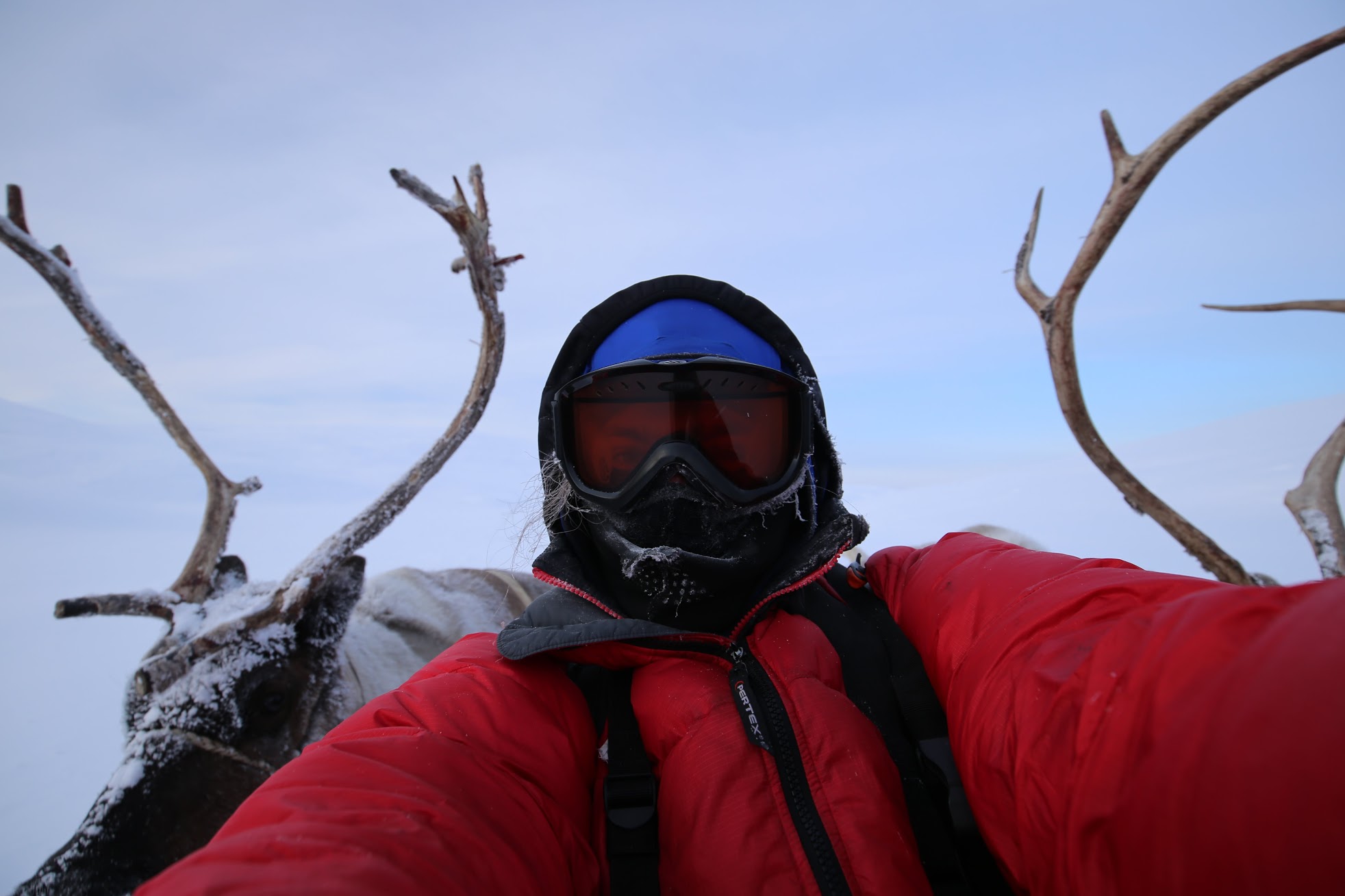 – Heavy weight down jacket, the ultimate jacket for lowest extreme temperatures. I rarely need it, but whenever I know that the temperatures will go to the extremes (think -60 C and below), I take it always "just in case". Despite its temperature comfort levels, it is still lighter than any other piece of clothing from a different manufactures that I ever tried. My piece of clothing is based on the Arcturus model (see it here), with modifications targeting even more warmth (well, Yakutian winters can get even -70 C…).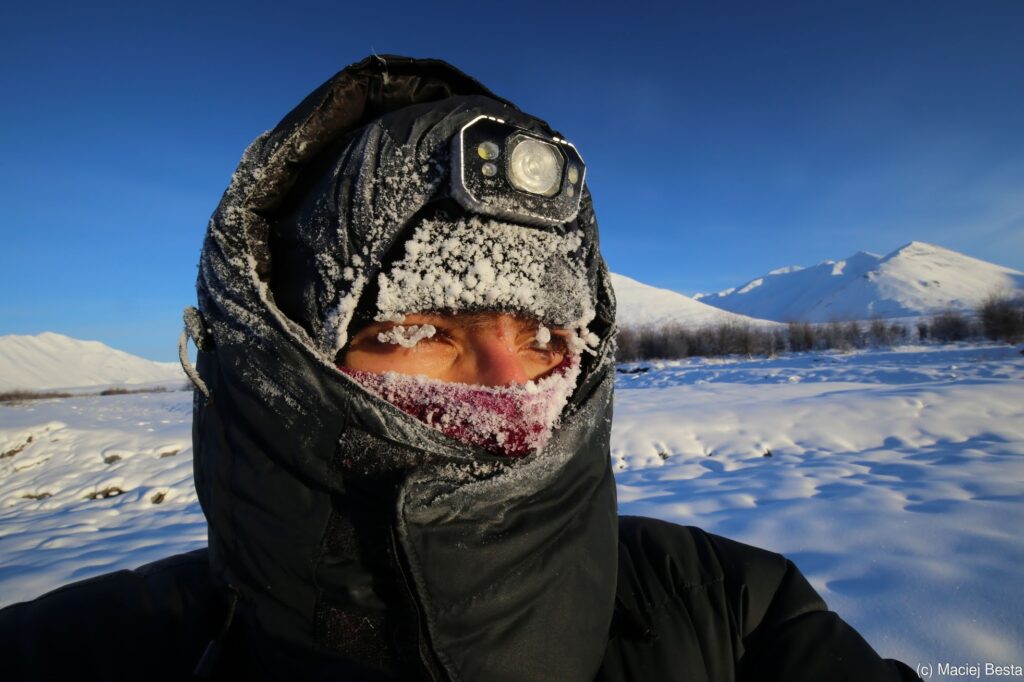 – Heavy weight down trousers. When it gets extremely cold, I take them just in case. The base model is Blizzard.

– Lightweight sleeping bag, a "workhorse" sleeping bag for summer and autumn expeditions, I sometimes take it for additional sleeping comfort in winter as well. I actually have two variants, one for "slightly colder" and one for "slightly warmer" expeditions. Both have the usual unmatched properties (warmth-weight-quality-durability). The model is called Superlight. For some slightly colder autumns, I sometimes take another model called Globtrotter, also highly recommended.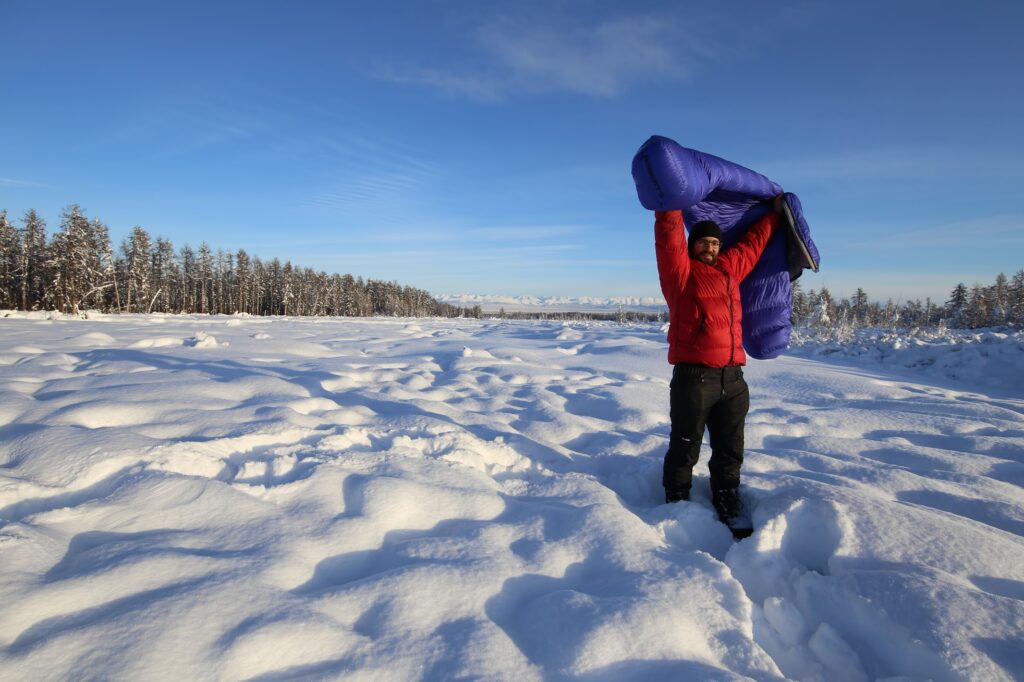 – Heavyweight sleeping bag, a "workhorse" sleeping bag for winter expeditions to Siberia. I even used it to sleep in the open, outside tent, in less than -50 C. I own and highly recommend a modified version of the warmest Everest sleeping bag. The main modification is the improvement of the zip – due to its unique construction, it features virtually no heat losses. Specifically, its construction is "asymmetric" – two zips are shifted with respect to each other, with a special down chamber added in-between.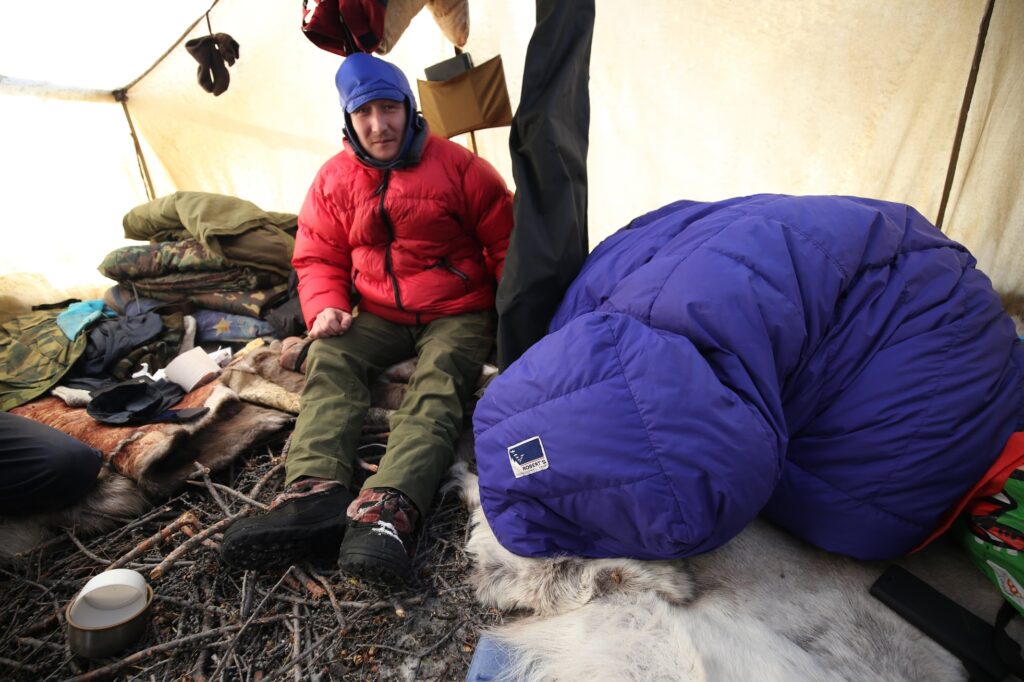 – Down socks, an additional layer of protection when sleeping. I use it all year round, both during winter and autumn expeditions. A great thing for more comfort while sleeping. Check out the specific model (Winter Socks) here. Robert's also manufactures interesting variants of these socks (Slippers, Boots), with an outer waterproof layer and a sole, that makes it possible to walk in them around the camp.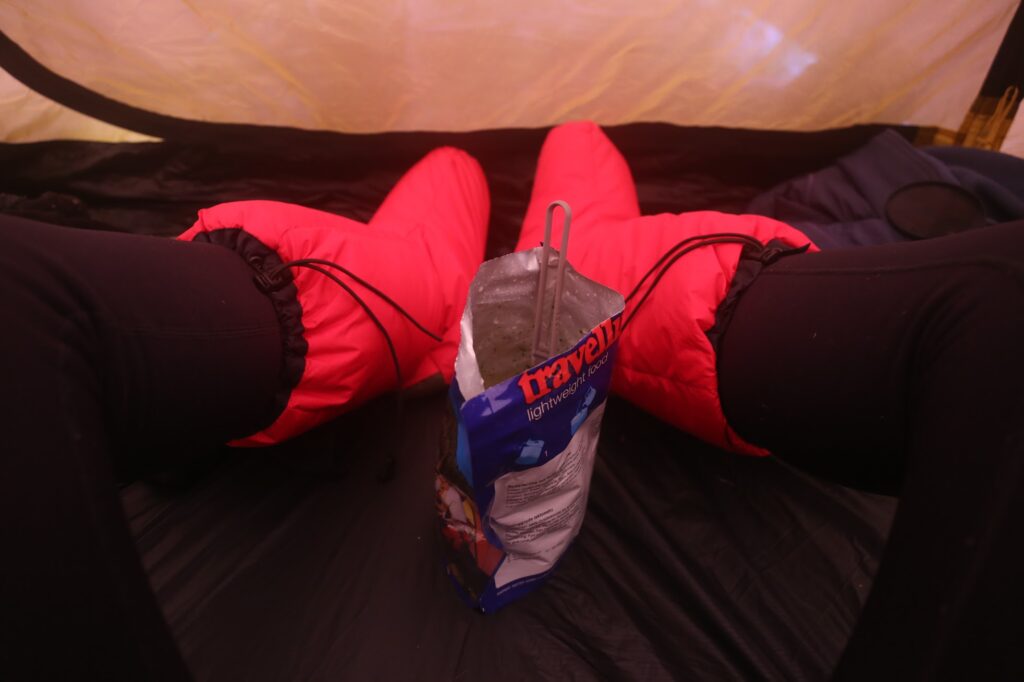 – Down mittens, an additional layer of protection when moving around, climbing, etc.. The same top qualities as with any other equipment mentioned above. Based on the Expedition model.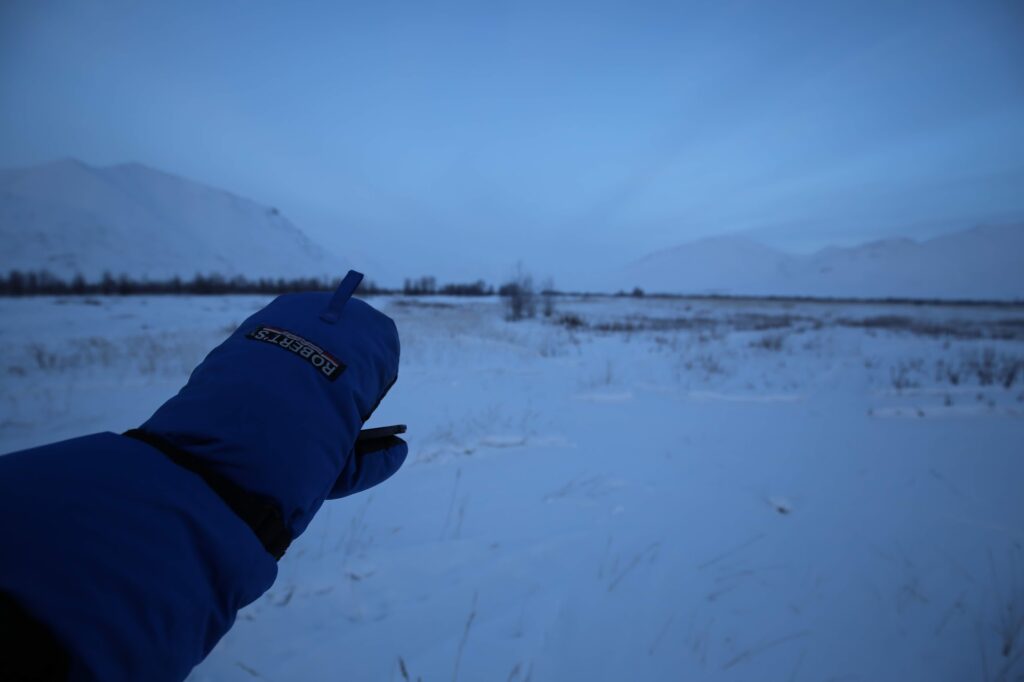 Any of these items can be essentially completely redesigned and enhanced for the specific needs and requirements. You can always contact Robert's before making a final decision, to make sure you select a product with the best tradeoff in mind.

https://roberts.pl/

Test Locations and Other Details
I used these clothes in each of my winter expeditions or any other activities, be in January expeditions to the coldest parts of Siberia, summer expeditions to Siberia, or winter Alps.

Pros and Advantages
The pros are the unmatched combination of warmth, low weight, high quality, durability, breathability, and functionality. Let's iterate one by one:
(1) Exceptionally warm. The quality of down is highest possible. I never felt cold with this equipment.

(2) Ultralight. Again, a simple statement, I could never find a lighter piece of equipment, for given (fixed) warmth properties.

(3) Durable. Years of using and they still work well.

(4) Breathable. Carrying these items is pleasure.

(5) Functional and adjustable. You can always ask for any additional features, tune each item to your own needs.


Comparison to other outer down products
There is no real competition here. I used multiple other manufacturers, and there is no comparison, in none of the aspects mentioned above.

Any limitations?
There are no specific "weak points" of these products. Even more importantly, Robert's can even go beyond the standard limitations of down products. Namely, as everyone probably knows, whenever it's wet, then "don't take down"? Well, in Robert's, you can actually order down products with impregnated (hydrophobic) down. While I never used this myself (I just rarely go to the vicinity of oceans, most of my expeditions are rather "dry"), this speaks for itself in terms of the company manufacturing capabilities.

Summary:
Robert's down products are unmatched in each associated aspect, be it warmth, low weight, durability, breathability, or functionality.
As a side note, it was also used by many famous polar explorers, for example Marek Kamiński, Wojtek Moskal, Norbert Pokorski, and (the) famous Borge Ousland.

Gallery: