Review and Analysis of La Sportiva Pyramid GTX

Introduction
Pyramid GTX is a hiking boot by La Sportiva. Despite being "just" a hiking boot, it's a tough monster that can get you over the harshest off-road terrain, quickly and efficiently.

I received a pair of these boots from La Sportiva to conduct a test during one of my autumn expeditions to the mountains of Siberia. In this report, I provide an overview of the outcome of the test. I also discuss what is – in my view – the best use case for these boots and why they go well beyond being just plain hiking boots.

More technical information is available under the following links:

https://www.lasportiva.com/en/footwear-man/hiking/pyramid-gtx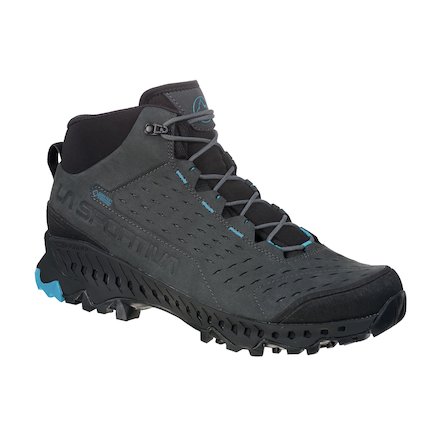 Test Locations and Other Details
I tested the packraft during a solo expedition to Putorana Mountains, a very isolated basaltic plateau far north in Siberian Arctic. The expedition combined the elements of trekking, packrafting, and some montaineering. Some highlights:
Very tough weather (rain and very high humidity all the time).
Extremely difficult terrain (basically 95% of the march was over swamps or boulders/stones). A lot of attention at every step required (I broke a trekking pole on the second day). It was the hardest terrain I ever encountered in Siberia so far.
The ascent of the second highest (unnamed) peak of Putorana Mountains, effectively the second highest peak of the Central Siberian Plateau; the altitude of the peak is 1621m.
It was a solo expedition and climb.
The peak is completely unknown. It took me weeks, if not months, to locate this mountain using Soviet military maps. No photos or any information was/is available elsewhere.
The peak is located well within the borders of the strict Putorana Nature Reserve. I was probably the first non-Russian who obtained all the necessary permissions to enter this region alone.
Photos and more information on the expedition can be found here.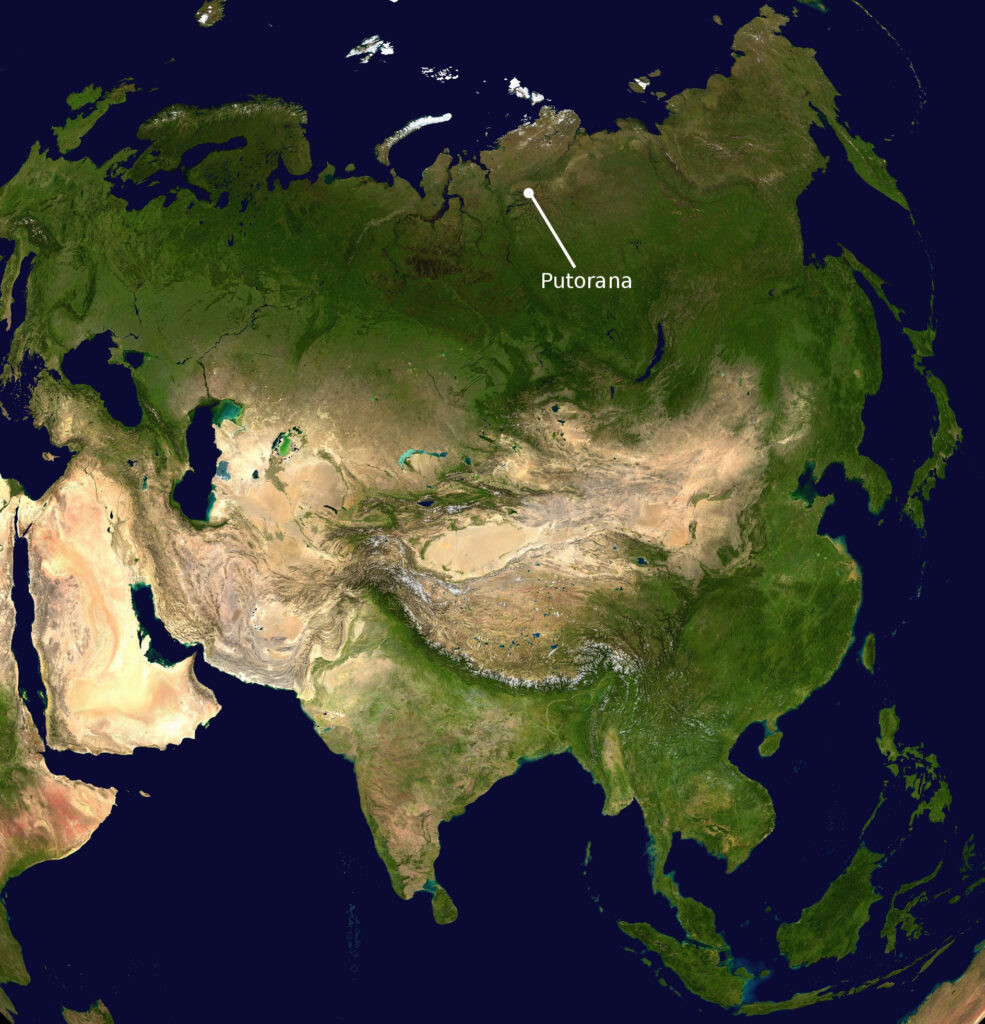 Pros and Advantages
Let us start with the iteration of the most important advantages:
(1) Trekking as well as hiking. First and foremost, this is not "just a hiking boot". I took it to the Putorana Mountains, for a full-blown trekking with a heavy (25+ kg) backpack, in an attempt to reduce weight as much as possible. This boot worked very well – I will be taking it for any other such trekking expedition in the future.

(2) Ultralight. At around 480 grams per boot, this is one of the lightest models you can get, even for hiking, not to mention trekking.

(3) Durable. This boot looks not too tough, but it's really a monster of a boot. I was using it for more than 14 hours per day, walking with a heavy backpack, very fast, on extreme terrain. It just never gave in. In the past, many lightweight boots that I took to Siberia just broke down at some point. Not this one. Let's see examples of what the boot had to deal with (and dealt with, successfully!):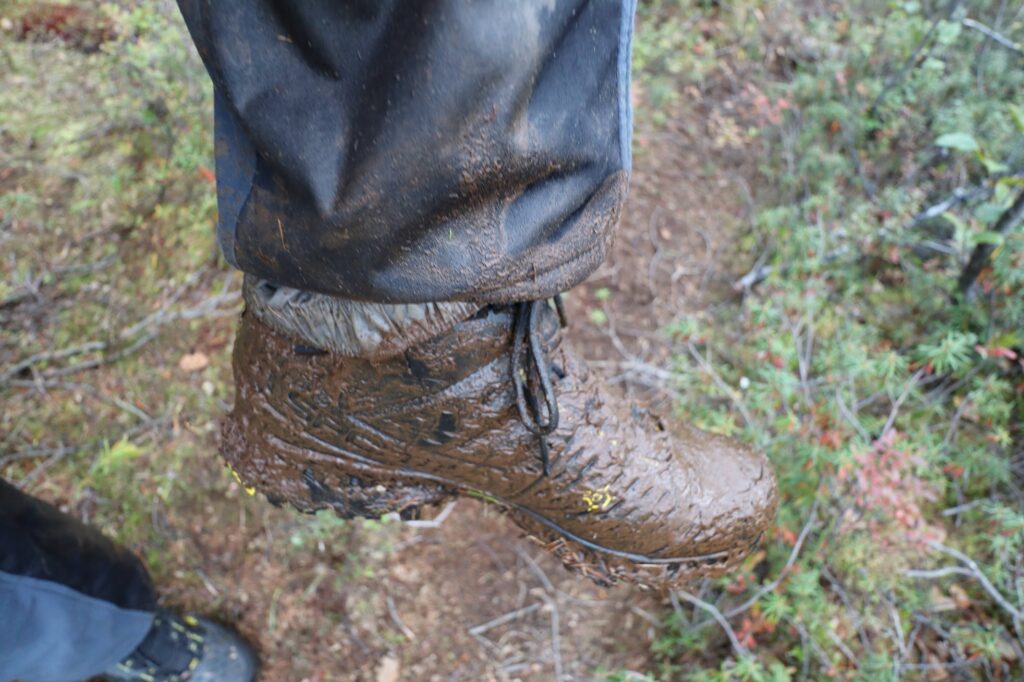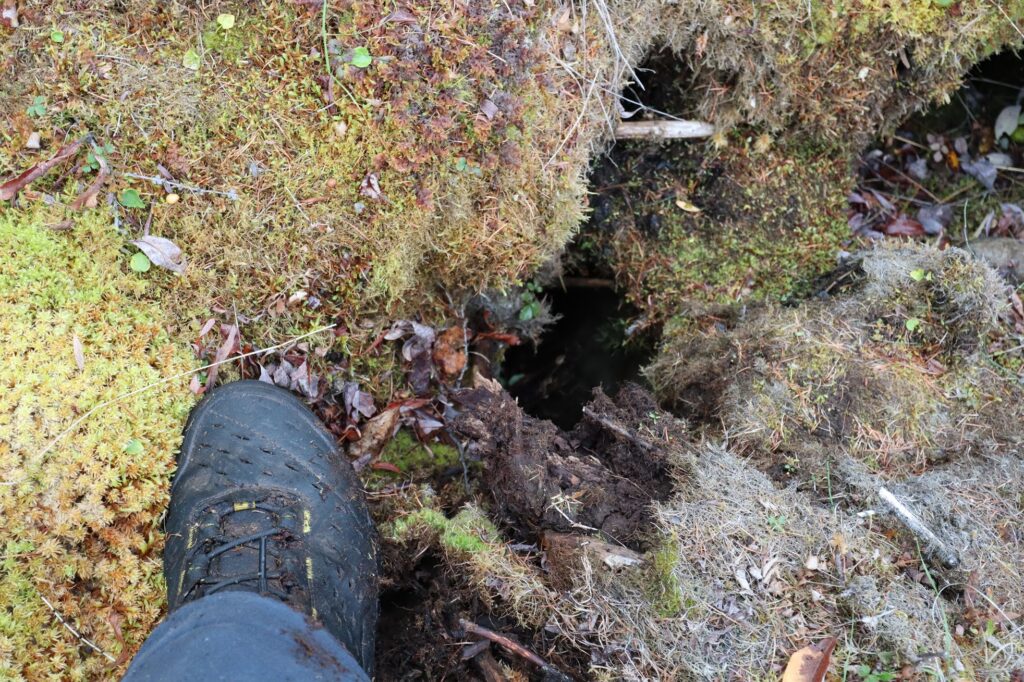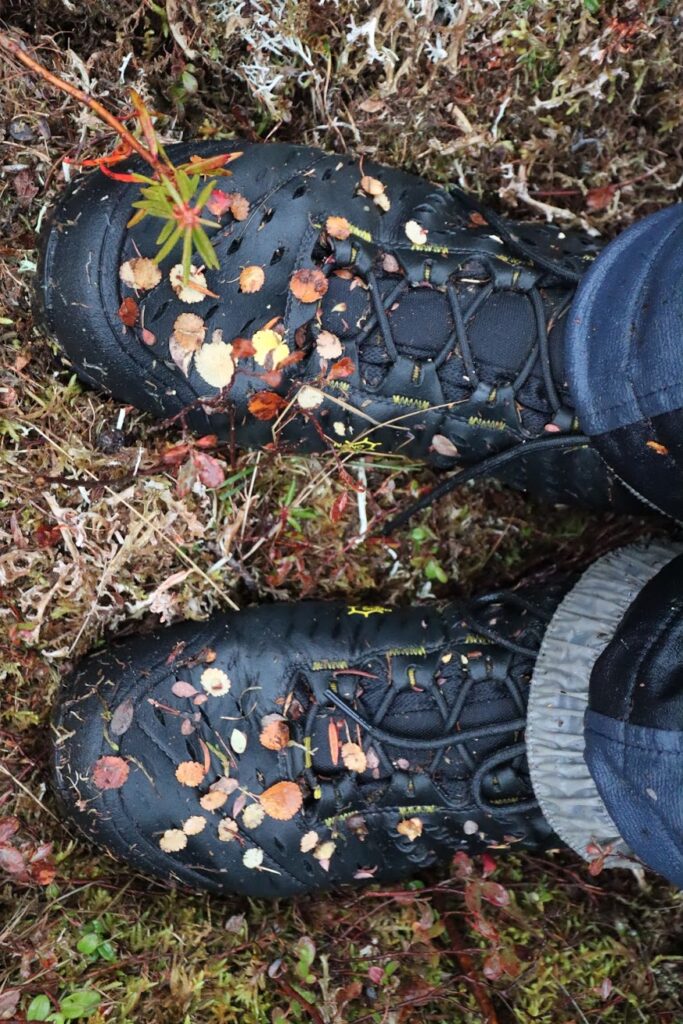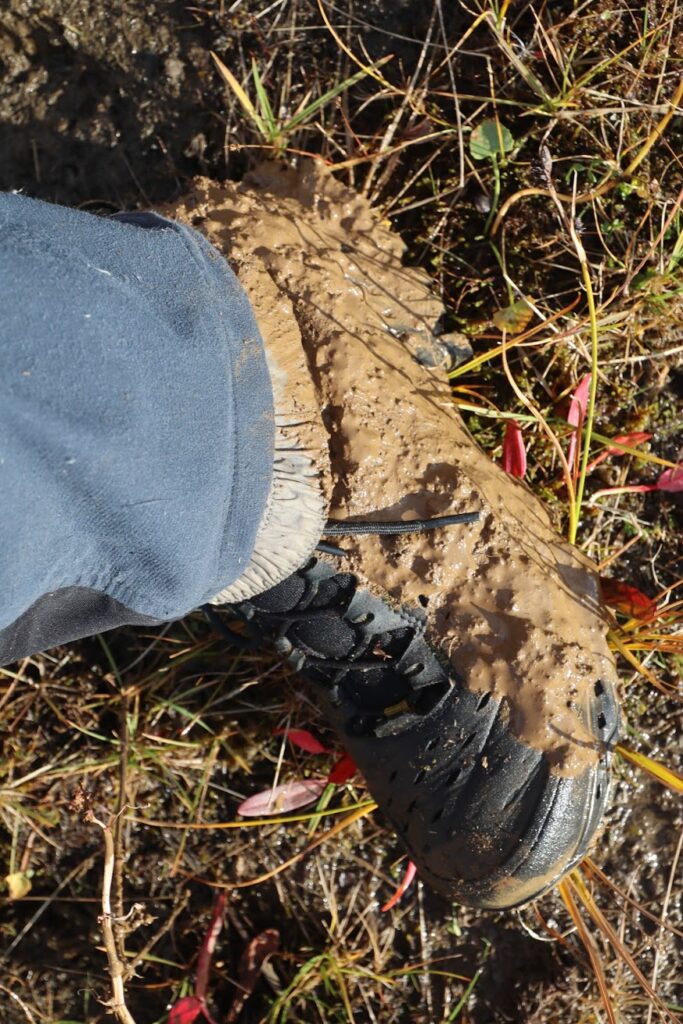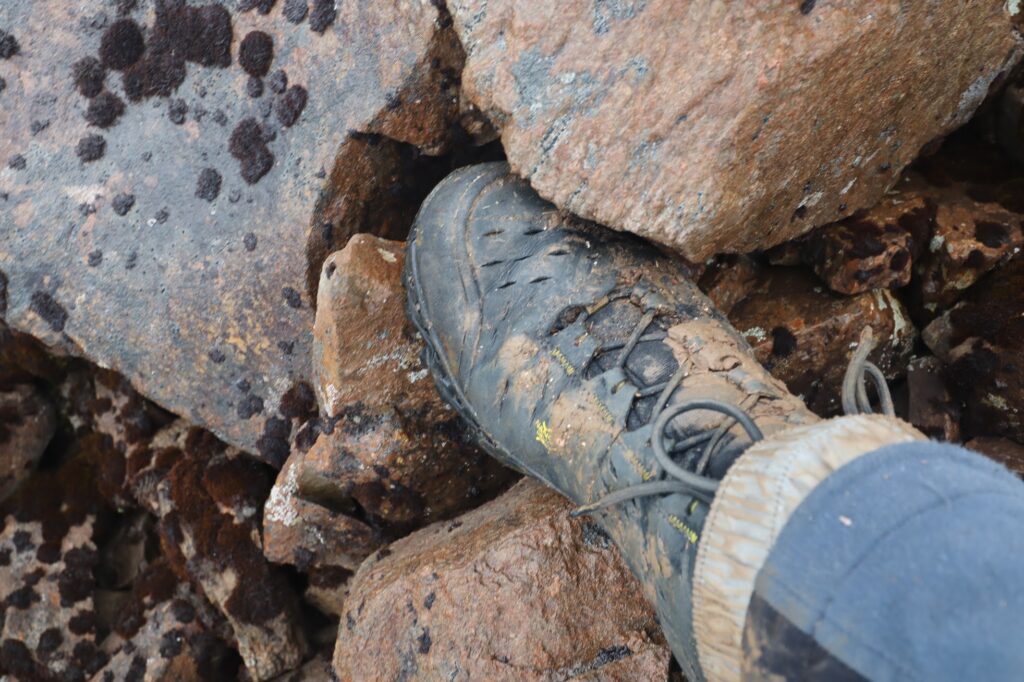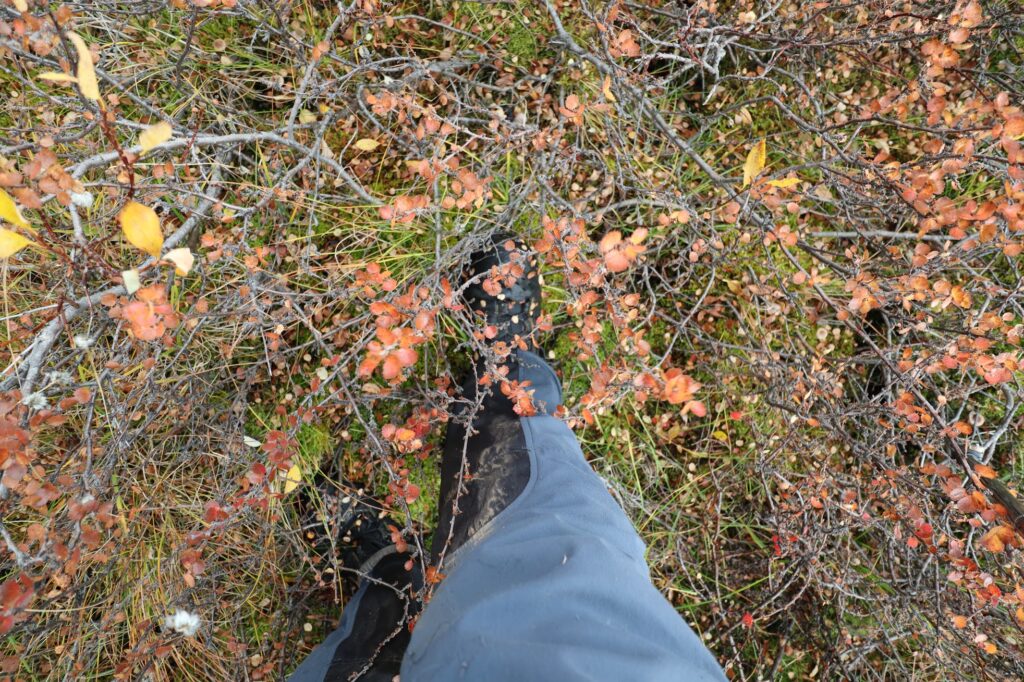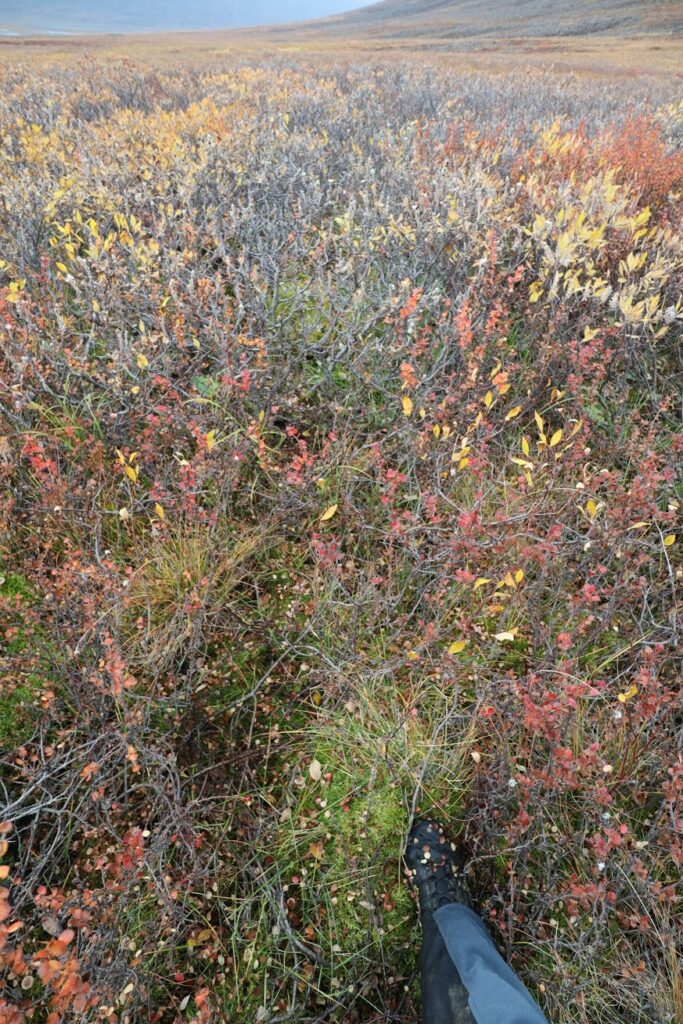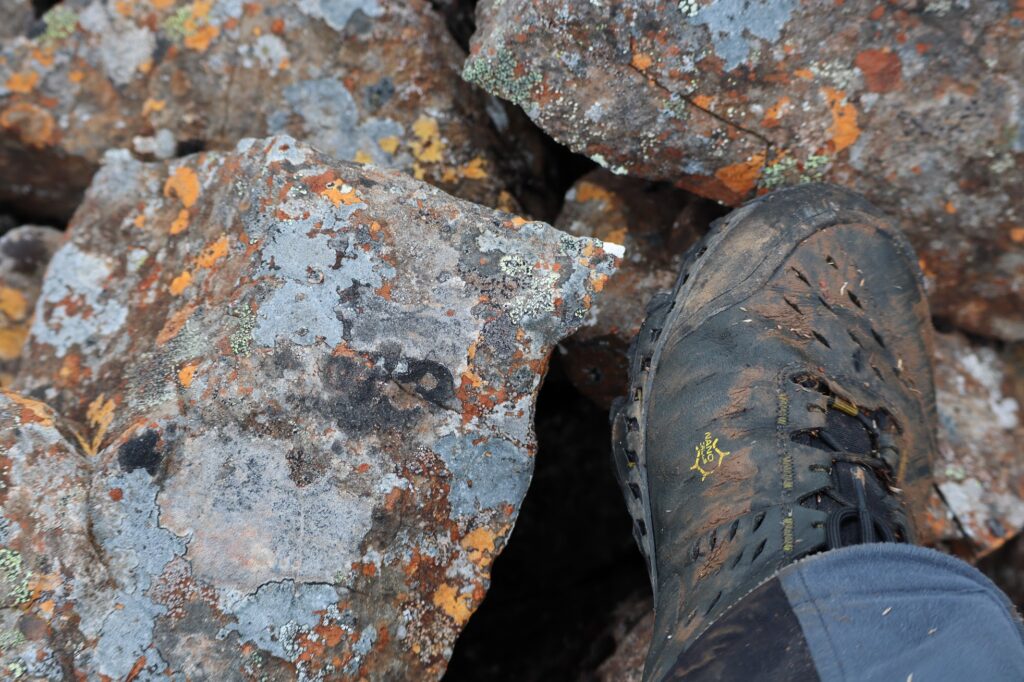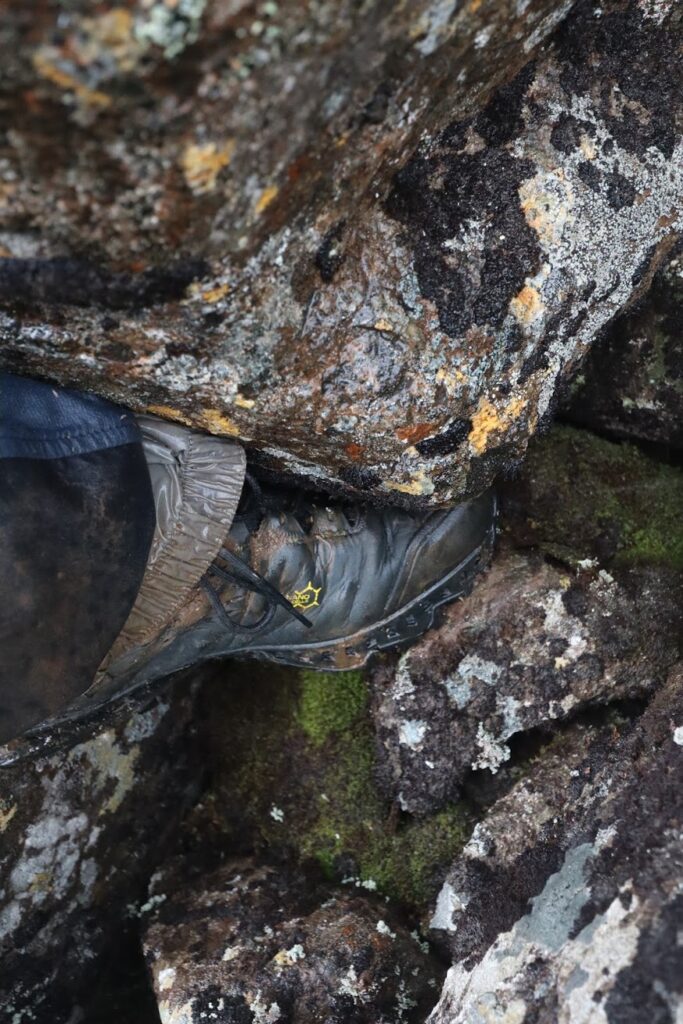 (4) Waterproof. This boot was able to prevent my feet from being wet for quite a while. In the end, it did get wet, but because I just started to walk in swamps with water up to my calves. However, it was able to successfully deal with such situations: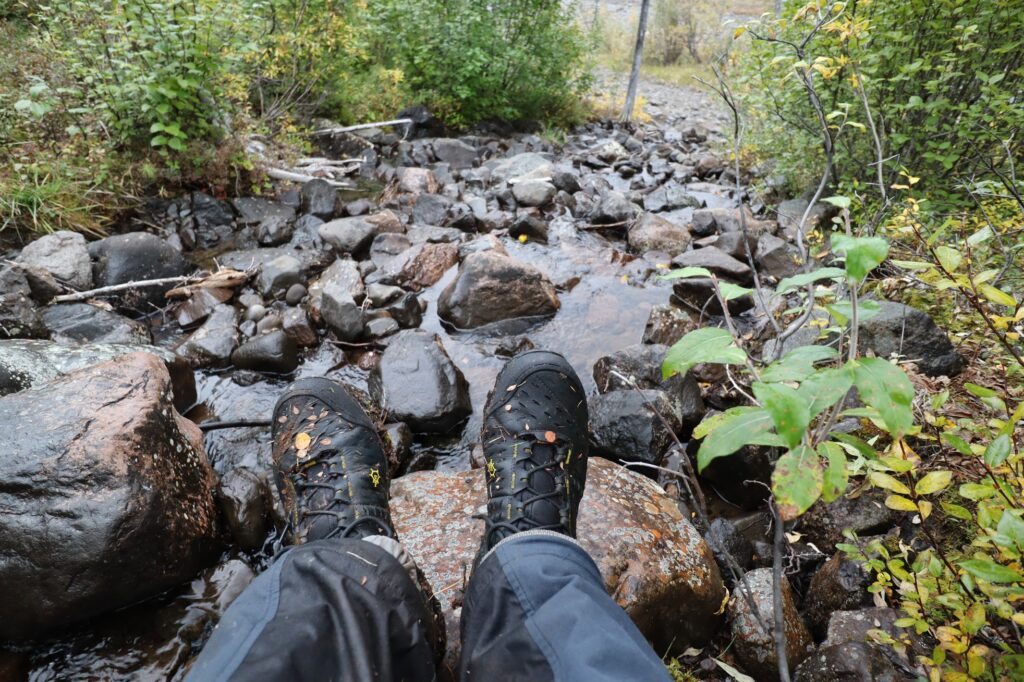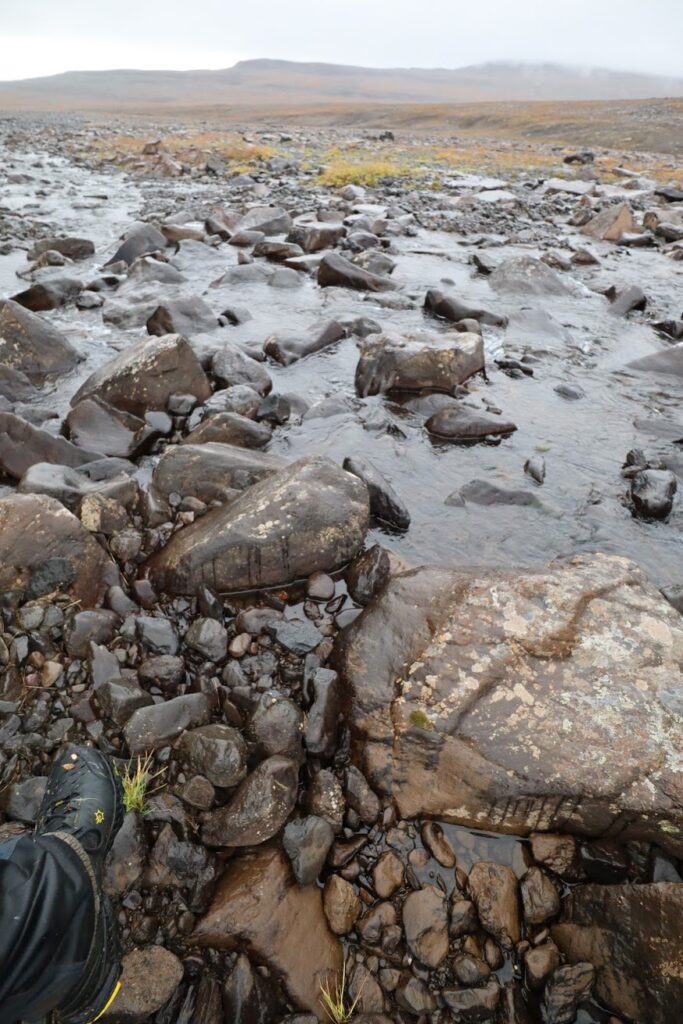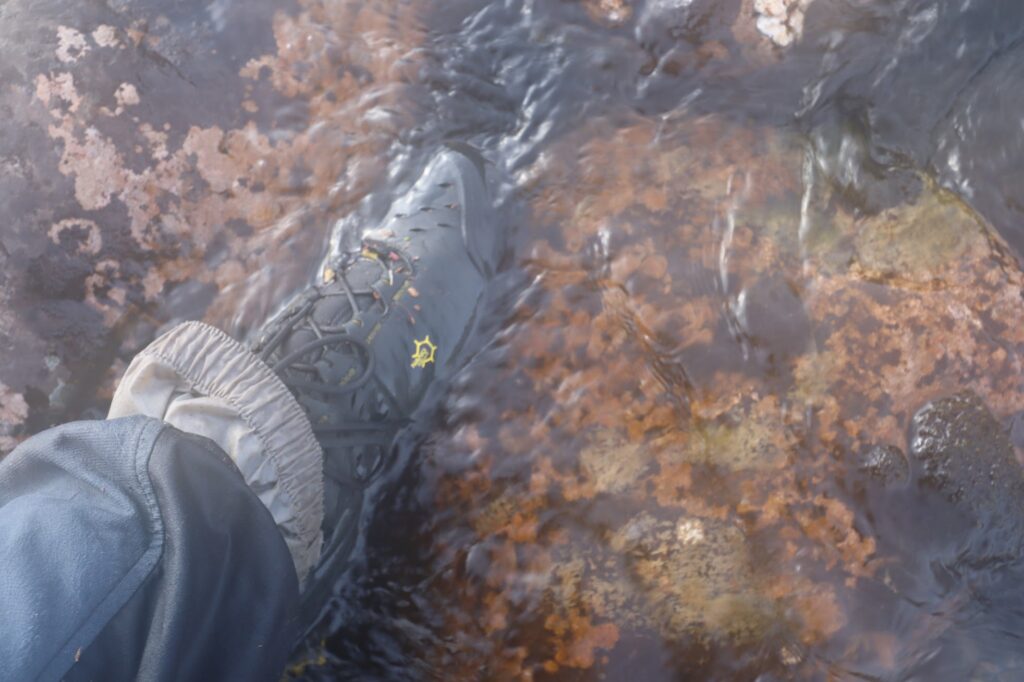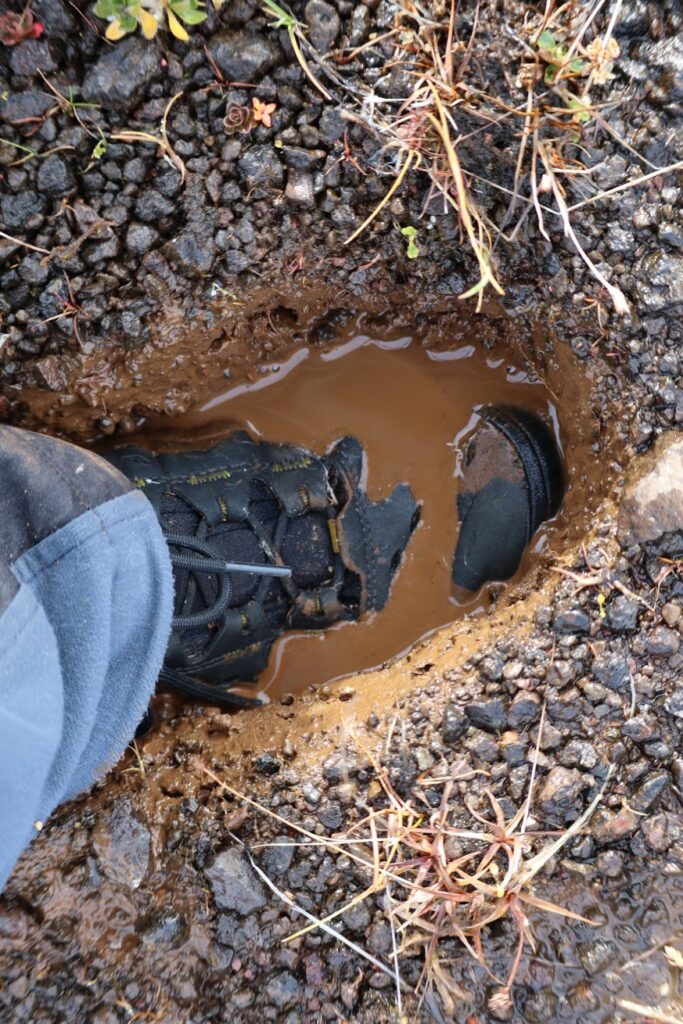 (5) Warm. Despite having temperatures of down to +5 C, the boots provided enough warmth for any type of activity.
(6) Comfortable. I never had blisters and any other trouble with the general comfort of utilization.
(7) Fast Drying. The boot gets dry very fast; this is accelerated due to these special small "pores" in the outer layer. This feature is very helpful when wading through the swamps of Siberia.

Limitations
Finally, when not to use Pyramid GTX? The answer is simple – if you want a really large amount of stuff like ankle support, of protection in the sole against the ground elements. In such cases, go for traditional more rugged trekking boots. Otherwise, if you want to have less weight on my feet to make hiking or trekking much more comfortable, then just go for Pyramid GTX.

Summary:
La Sportiva Pyramid GTX are in my view the best boots for not just hiking but also heavy-backpack trekking in tough conditions.

Gallery: